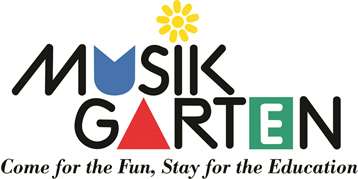 Offered as private and/or group lesson for children 8 years and under. **Group instruction is still being offered on a limited basis and in accordance with local interest and enrollment at this time.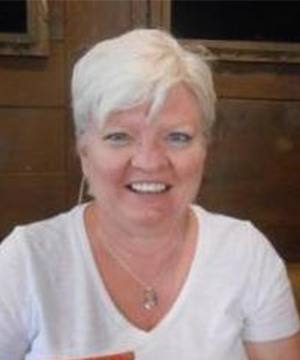 Babies & Toddlers (0-3.5)
Family Music For Babies & Toddlers
Starting music classes early not only benefits your child, but strengthens the bond you share with each other and the family as a whole.  Heighten your baby's musical curiosity, create a sense of beat, and develop listening skills with silly games and activities that they will definitely get a giggle out of!
Family Music For Babies (ages 0-18 months)
Family Music For Toddlers (ages 16 months-3 1/2 years)
Blossoming Music Makers (3-7)
You and your child can celebrate early childhood independence through musical activities with Cycle of the Seasons!  Enjoy and nurture their discoveries of nature and self-expression as they sing and dance their way through the seasons of the year.  Use of small instruments, games, focused listening, creative movement and storytelling are what make these classes fun!
Continue the musical start you have given your child through the Cycle of Seasons classes with Music Makers.  Singing skills are further developed, and listening, symbolic thinking, concentration, memory and self-expression are increased through creative and structured movement, playing instruments and ensemble work.
Cycle of Seasons: Wind Dancers, Sun Catchers (ages 3-5)

Cycle of Seasons: Summer (ages 3-5)

Music Makers At Home In The World (ages 4-7)
Music Makers At the Keyboard (4-7)
Learning keyboard skills is next for your child, coming to the piano ready to play the songs from previous Musikgarten classes.  Up to six students will have the pleasure to create music with friends and gallop through the early levels of piano lessons.  Many students begin their musical journey with this class also.
Introduction to Music Makers At The Keyboard – (ages 4-6)

Music Makers At The Keyboard – (ages 5-7
See details on rates depending on the particular lesson:
Family Music For Babies (ages 0-18 months) | 30-minutes/week; 8 week period, $70 + $42 material fee

Family Music For Toddlers (ages 16 months-3 1/2 years) | 30-minutes/week; 8 week period, $70 + $37 material fee

Cycle of Seasons: Wind Dancers, Sun Catchers (ages 3-5) | 45-minutes/week; 8 week period, $80 + $46 material fee

Cycle of Seasons: Summer (ages 3-5) | 45-minutes/week; 8 week period, $80 + $31 material fee

Music Makers At Home In The World (ages 4-7) | 45-minutes/week; 10 week period, $140 + $34 materials fee

Music Makers At the Keyboard

Introduction to Music Makers At The Keyboard – (ages 4-6) | 45-minutes/week (w/parents), 7 week period, $119 + $35 Materials fee

Music Makers At The Keyboard – (ages 5-7) | 60-minutes/week (last 15 minutes w/parents), 10 week period, $280 + $55 Materials fee