At Music Dynamics, our instructors are dedicated music professionals. All of our teachers have completed college-level courses in music, perform professionally and belong to professional organizations.  When you invest your time and talent with us, you can be confident that you are receiving expert instruction from teachers who have studied the art of teaching music lessons.
Enjoy learning how to play your musical instrument at our professional facility where we have roomy studios for group and private lessons and our own recital room for seasonal events. All rooms are equipped with either traditional acoustic instruments or technologically advanced instruments.
Our front waiting area is an inviting, comfortable place for parents to talk, relax, or quietly do work.  There are books, magazines, toys, games, and free Wi-Fi available to all in the waiting area.
We serve a range of communities including Sussex, Pewaukee, Hartland, Hartford, Richfield, and Merton, conveniently located near shopping and fast food venues. See Location Here
Instructors
Our Instructors are specific to their instrument and age group and are available for in-person or virtual lessons.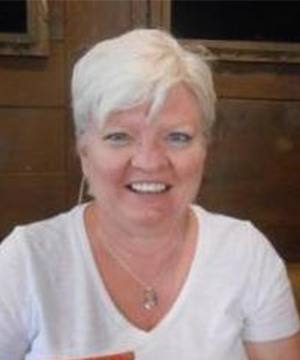 Sandy Ryan
Owner/Director | Piano & Keyboard | Voice | Recreational Music Making
Sandy believes that solid fundamentals lead to confidence in ability.  She likes to use well-researched and proven teaching techniques to bring out the best in students.  Listening, singing and thinking are the priorities of every lesson. Getting to know her students and the music that motivates and moves them on an emotional level is the rewarding process that has kept her teaching in the Sussex area for over 20 years. A variety of music study opportunities abound in her studio:  Group and private lessons, annual recitals, master classes with state university instructors, accompanying other students, adjudicated events and basic digital piano/electronic keyboard operation.    She offers a free meet and greet time to all her students prior to starting lessons.
More About Sandy
Sandy studied voice, piano, and piano pedagogy at UW-Waukesha and Alverno College as an adult and continued private piano lessons with Don Stimpert of Waukesha. She is also certified to teach nationally-known MusikGarten programs.  Sandy regularly updates and improves her skills through attending annual workshops and seminars – the studio wall is full of certificates of completion.  Currently, she is studying classical voice with our instructor, Darralyn Scott.
List of Piano Methods Used:  Alfred Premier Piano Method, All Alfred Piano Courses, Faber's Piano Adventures, Bastien Piano Method, Hal Leonard Piano Student Library's Piano Method, The Music Tree, Piano Discoveries by Lorenz Publishing, Glover Piano Method (Piano All The Way), John Thompson's Piano Method, John Schaum's Piano Method, Leila Fletcher's Piano Method, Hal Leonard Adult Piano Method, Piano Adventures Adult Piano Method, Keyboard Encounters Adult Group Method, Musical Moments Adult Group Method, Way Cool Keyboarding for Kids and Teens.
Sandy is the Director of Music Dynamics, is an active member of Music Teachers National Association (http://mtna.org) and state affiliate Wisconsin Music Teachers Association wisconsinmusicteachers.com and she is the Treasurer for the local Greater Milwaukee Chapter.  She also has a broad background in church worship music, weddings and funerals.  She plays the organ and piano and accompanies her own vocals.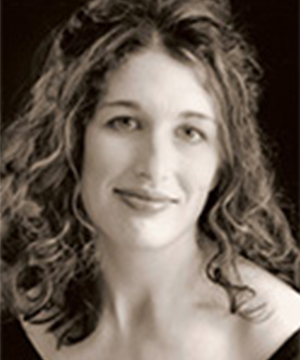 Darralyn Scott
Voice | Flute
Darralyn brings a deep understanding of the vocal mechanism to her lessons with those who want to learn beautiful vocal production.  Each individual student's needs are important to her and she offers her keen, intelligent listening abilities to whatever type of singing her students want to pursue.  Intonation and good musicianship are woven into every lesson with an artistic yet enjoyable approach.  Her students sing all styles from classical to pop music and are age 14-Adult.
Her flute students enjoy a comfortable rapport and learn music skills from the fundamentals through advanced.  All ages for flute are welcome. Darralyn's students, when entered, place highly in the Wisconsin School Music Association contests and the Wisconsin Federation Music Club Festival events.
More About Darralyn
Darralyn began her musical training on the flute as a child and then became interested in pursuing classical singing.  As an undergraduate student at UW-Whitewater, Darralyn studied both voice and flute and then earned a Master's Degree in Voice Performance at the prestigious Peabody Conservatory in Baltimore.  While in Baltimore, she made her professional debut with the chorus in the production Turando.  She continued her professional training at the International Institute of Vocal Arts in Chiari, Italy where she sang Hansel in Hansel und Gretel and Cherubino in The Marriage of Figaro.  Darralyn has made professional appearances locally at the Festa Italiana, The Italian Community Center, the Schauer Center, the Sharon Lynne Wilson Center, and the Janesville Arts Center.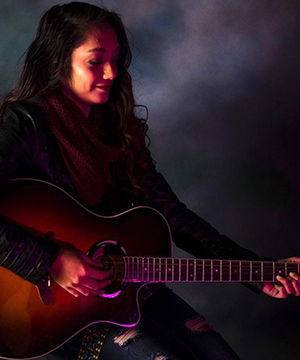 Jennifer Clark
Guitar
Jenn graduated from UW-Whitewater with a Bachelor of Arts in Music and a minor in Arts Management.  She began her musical training by taking guitar lessons here at Music Dynamics at the age of 12 and has also studied under Lake County local, Ira DeBoer.
Throughout college, she studied with college professor George Lindquist – one of the foremost teachers of classical guitar in Wisconsin – and performed as a member of the UW-Whitewater Classical Guitar Ensemble.
Currently, she performs as part of the duo Em & Jenn, and the two can be found performing at festivals, farmer's markets, and various events such as Friday Night Live downtown in Waukesha.  She is also planning on pursuing her Master's degree in Guitar Performance, specializing in classical guitar.  Jenn is excited to be teaching classical guitar here at Music Dynamics and is looking forward to sharing this instrument with her students!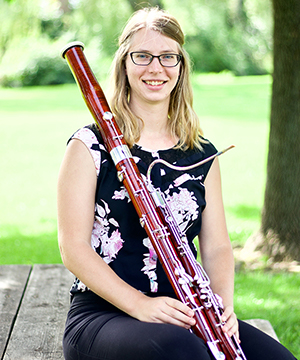 Megan Braunschweig
Woodwinds
Megan holds a Master of Music in Bassoon Performance and Literature from the University of Illinois Urbana-Champaign and a Bachelor of Fine Arts in Multiple Woodwinds Performance from the University of Wisconsin-Milwaukee. She has performed with university and professional ensembles including the University of Illinois Wind Symphony, Symphony Orchestra, Champaign Urbana Symphony, Sinfonia Da Camera, Kettle Moraine Symphony, and Wisconsin Philharmonic.
While a member of the Milwaukee Youth Symphony Orchestra, she performed with both the Senior Symphony and Chamber Orchestra. In 2012, she traveled with MYSO Senior Symphony to Prague and Vienna, participating in the Summa Cum Laude Youth Music Festival. Her past teachers include Timothy McGovern, Ted Soluri, and Beth Giacobassi.
More About Megan
Megan enjoys working with students to develop a strong foundation in all aspects of music making. Her pedagogical priorities include establishing solid fundamental skills in note reading, rhythm, intonation, and phrasing. This includes setting goals, creating a consistent practice plan, and fostering a positive learning environment. In addition to standard method books and repertoire, she encourages students to explore other musical styles and interests. She is able to teach her bassoon students how to make and adjust their own reeds. Megan takes joy in seeing her students overcome challenges both musically and personally.